EASTERN IMPACT
Wide-open space for Junior Achievement golf event achieves fundraising success
June 30, 2020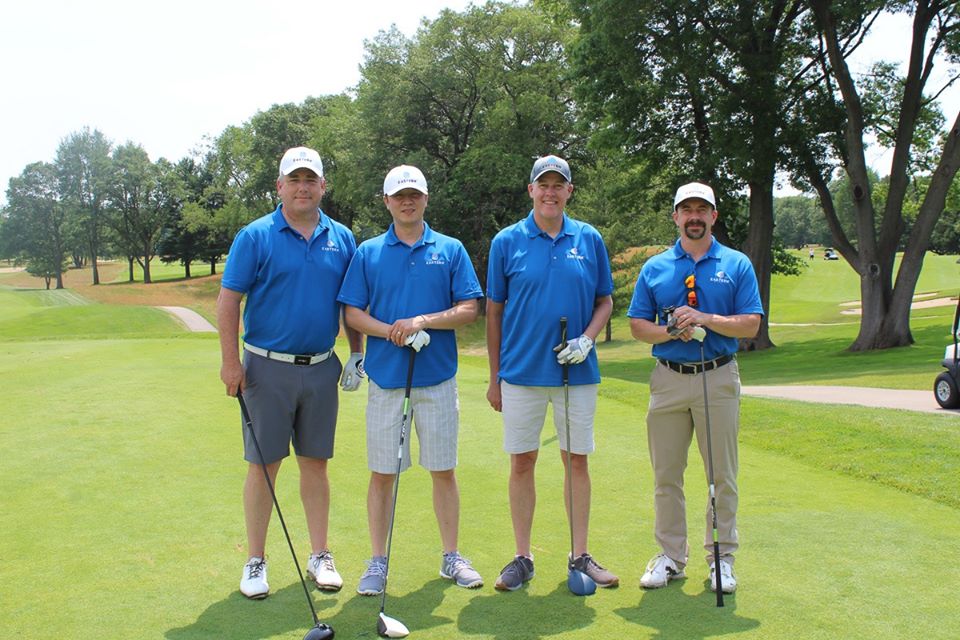 Eastern team members (L to R) Joe Davis, Sean Kwon, Dave Cooper, Eric Wagner
The 2020 Junior Achievement Lakeshore Golf Scramble marked the organization's 21st Annual event. This year's event took place at Michigan's beautiful Muskegon Country Club. For more than two decades, the summertime event has incorporated golf, prizes, food, and fundraising. Every year, event organizers, sponsors, and guests all join forces to help raise funds that will be put to good use, providing life-changing programs for community students. This year that familiar program came with some special modifications to accommodate the need for social distancing.
With coronavirus and safety at the forefront, event organizers had already rescheduled the event from an earlier date. The new June 29th date not only allowed enough time for organizers to make program adjustments, it also meant the event could be hosted during Phase Four of Illinois' Reopening Plan. The planning team did a great job of creating a safe environment for all participants without sacrificing the goals of the event or the ambiance of the experience. In fact, the wide-open course got high marks from participants and was perfect for following the social distancing guidelines. Even the weather cooperated.
As an event sponsor, Eastern also took part in the festivities as a foursome which included team members Joe Davis, Sean Kwon, Dave Cooper, and Eric Wagner. The group played an 18-hole scramble and only a few balls were lost in the process.
"It's always good to be involved with a worthy cause like JA," Eastern's president, Eric Wagner explains. "And this year, with the challenges of Covid, our team felt it was even more important to step up and show our support."
Katrina Mahmoud, Development Manager for Special Events for Junior Achievement of the Michigan Great Lakes, Inc. expressed her appreciation to all participants. "While we can't all get together for the after-golf dinner or the auction portion of the event this year, we'll still be able to enjoy a beautiful day of golf knowing we're supporting Junior Achievement. Thank you for your continued support during these hard times and your passion for giving students the benefit of financial literacy, work readiness, and entrepreneurship knowledge."
Get to know more about Junior Achievement of the Michigan Great Lakes or take a closer look at the variety of JA programs!