Eastern News
Eastern Shipping Opens New China Office in Qingdao
April 25, 2018
The Port of Qingdao, China
Eastern's Pacific Rim footprint significantly expands!
This month marks another milestone for U.S.-based Eastern Shipping Worldwide. Eastern has just unveiled their newest owned location in Qingdao which significantly expands the company's current footprint in China. Qingdao is the company's fifth location in this market which underscores Eastern's established network of other owned offices in Shanghai, Tianjin, Ningbo, and Shenzhen, and secures their foothold at key Pacific-Rim ports.
The Qingdao office is already open for business and processing bookings. "Within the past 12 months, we've seen growth of 30% in our bookings from Qingdao," explains Eastern's president, Eric Wagner. "Qingdao is a major China port for Eastern's customers, so our new office really allows us to grow with the needs of these stakeholders and continue flawlessly supporting their supply chains."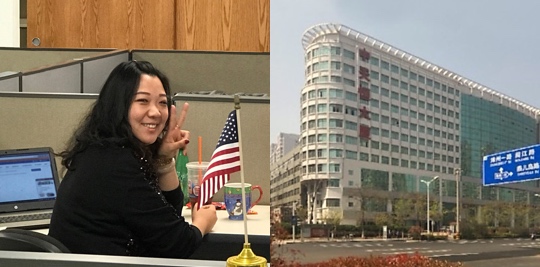 Ticy Li, Regional Operations Manager Eastern Shipping Worldwide (Shanghai), China; The Qingdao location marks Eastern's fifth owned office at key Pacific-Rim ports.
Ticy Li is Eastern's Regional Operations Manager onsite in China. She has led the process to ready the launch of the Qingdao office, assuring that Eastern's quality and service standards are seamlessly integrated into the new location.
Ticy emphasizes the importance of having local owned offices within China, "Direct communication with these carriers is an essential component to making the supply chain work effectively. It's vital to providing the exemplary service our customers have come to expect from us."

For inquiries, please contact your account representative or Eastern Shipping Worldwide
U.S. Headquarters: 847-981-1081 | ESW@EasternWorldwide.com
Qingdao, China contact information:
Fuzhou South Road, Zhongtianheng Building, Room 802, 8F Qingdao, Shandong 266071, China T+86 532 8571-2191
qdoops@easternworldwide.com