EASTERN IMPACT
Furry fun and unconditional love for young burn survivors  
junio 19, 2019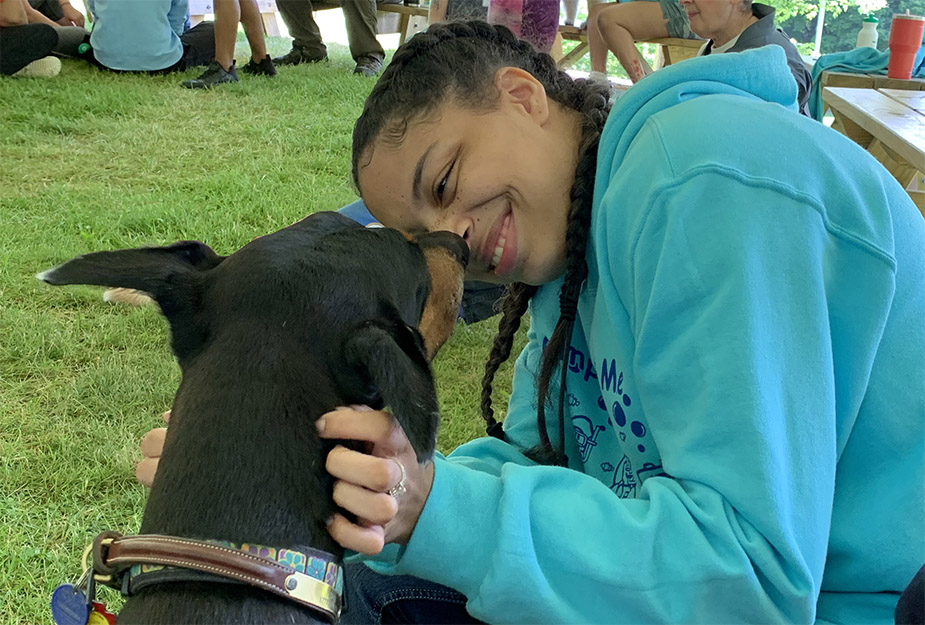 The friendly dogs and volunteers of the Canine Therapy Corps travel throughout the Chicago area to help people recovering from severe physical and emotional trauma—including the kids at Camp "I Am Me."
We love the idea of Camp "I Am Me": a 100% positive environment for young people who've suffered life-changing injuries from burns — a place where survivors can hang out and play, share their common experiences, and never feel self-conscious about their scars.
The annual one-week event is hosted by the Illinois Fire Safety Alliance (IFSA) at zero cost to campers. Lodging, meals, activities, and transportation to and from YMCA Camp Duncan in Ingleside, IL are all covered by IFSA.
Since it was founded in 1991, Camp "I Am Me" has gained a lot of fans throughout Chicagoland, inspiring many organizations to contribute their services, including the folks at Canine Therapy Corps.
Eastern's own Diane Mercurio (who also happens to be a dog trainer) began volunteering with Canine Therapy Corps in 2008. When she volunteers at Camp "I Am Me," as she did yesterday, Diane helps handle dogs at the event. The kids cuddle and play with the dogs, getting the unconditional affection and positive affirmation that only dogs can offer.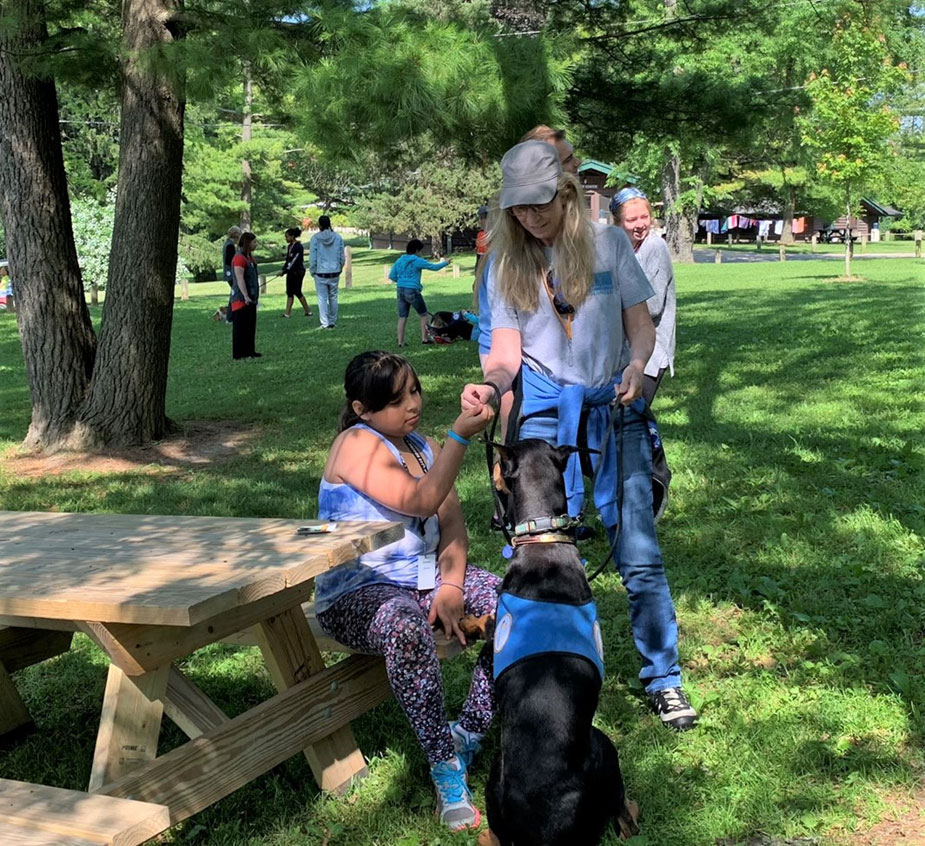 Diane Mercurio volunteering as the handler for Deja during Canine Therapy Corp's 14th year at Camp "I Am Me."
"This experience is a total joy for me. First, I love volunteering for worthwhile causes. I love working with dogs and being outdoors. And then you add 50 or so kids who are just looking for a fun, accepting environment—and that's a perfect mix!"
To learn more about these great causes, visit Canine Therapy Corps or Camp "I Am Me."
—————
Each story in our "Eastern Impact" series spotlights ways in which Eastern team members try to improve our world — hopefully to make it a kinder and happier place — either by engaging with in their community or actively supporting important causes. Whether it's their daily work at Eastern, or their individual interests, side hustles, hobbies, or passion projects, our team is constantly on the move.