Noticias de Eastern
Eastern Shipping Worldwide Welcomes Andy Skura as Controller for Global Operations
enero 11, 2021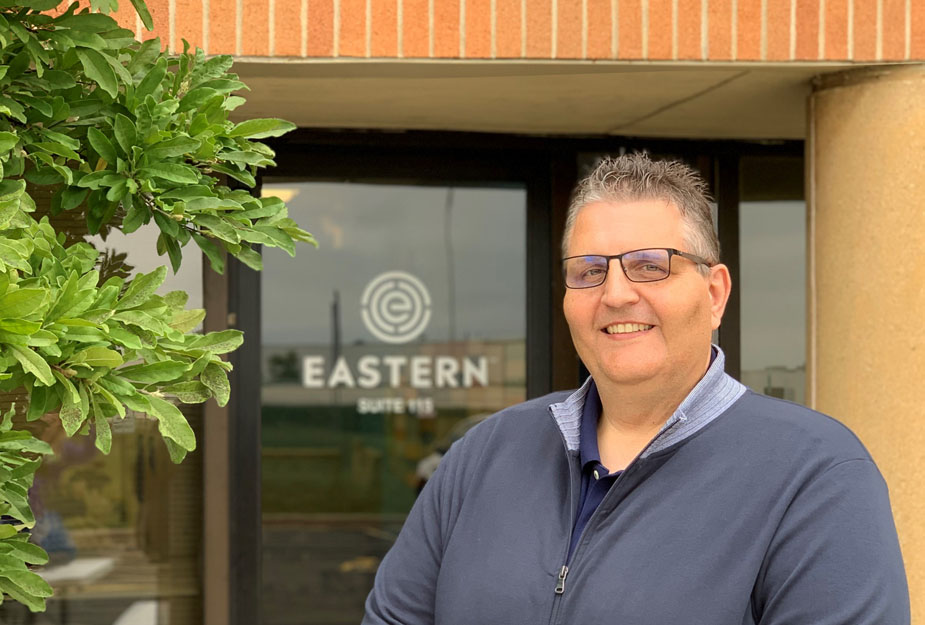 In a year that marked companywide growth, Eastern underpins team expansion, adding Andy Skura to lead Global Accounting & International Finance
Eastern Shipping Worldwide is proud to welcome Andy Skura as the company's Controller for Eastern's global finance division. Skura joined the team at Eastern's corporate headquarters in Wood Dale, Illinois to oversee financial operations.
Andy has a wealth of experience, working across many different pieces of the "accounting pie" which include general accounting, auditing, and tax. His experience has also spanned varied industries from non-for-profit, financial, public accounting, consulting, and now - transportation and logistics, with Eastern.
Andy landed the opportunity when Eastern's accounting firm made the recommendation. The firm was familiar with Eastern's extraordinary company culture. They also anticipated that Andy's skills would be a good match for Eastern's long-range goals. And they were right!
"We're very excited to have Andy join our Eastern team," explains Eric Wagner, Eastern's founder and president. "His experience and insights place him in an ideal position to lead our Finance division. I expect Andy will provide significant guidance to our current and future growth, worldwide."
Bringing Andy on board during the second half of 2020 is the bookend to another key position that was filled at the top of 2020. During first quarter of 2020 Eastern also brought Carla Ramirez on board as the manager of the company's customs brokerage services and CHB division. Skura and Ramirez have filled key positions – both roles intended to put an exclamation point on the company's commitment to exceptional customer experience.
Eastern is extraordinarily focused on creating a shipping experience that is beyond the customers' expectations. That service-centric approach has proven to be a breath of fresh air for shippers and it's Andy who closes the loop on the back end of that customer encounter.
When asked about how that process comes full circle under his watch, Andy smiles and seems to enjoy answering, "We want to make sure remarkable experiences are not only for shippers – but also for their accounting departments. From start to finish, we want to make things easy for them too!"
It's clear that Andy relishes the ability to understand the "big picture" of the organization. "That's my favorite part of accounting," he explains. "Seeing the master plan for the company - then providing crucial information to help in achieving it! I'd like to think my contributions help the team take things to the next level and provide exceptional value for Eastern customers."
Andy's accounting foundation is from Loyola University Chicago. Aside from his work with Eastern, Andy indulges his interest in auto racing, hockey, and is currently the Treasurer for the PCA-Chicago Region.