Noticias de Eastern
Eastern Shipping Worldwide Welcomes Carla Ramirez as Manager of CHB Division
marzo 10, 2020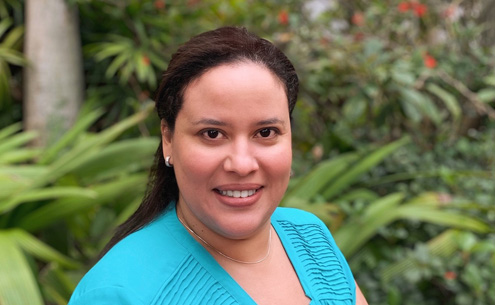 Carla Ramirez has joined Eastern's customs brokerage team as the company's Manager, CHB division.
Ramirez Brings 20 Years of experience in CBP regulations, compliance and processes to Eastern's Customs Brokerage Team
March 5, 2020, Wood Dale, IL – Eastern Shipping Worldwide is proud to announce and welcome Carla Ramirez as the company's Manager of Eastern's CHB Division. Ramirez, formerly with Descartes Systems Group, is now responsible for overseeing and expanding Eastern's customs brokerage services. Ramirez joined the team at Eastern's corporate headquarters in Wood Dale, Illinois last month.
With 20 years of experience serving the customs brokerage industry and a vast knowledge of data integration, Carla's ability to build and maintain positive relationships with clients, vendors and fellow team members is well-aligned with Eastern's approach to customer satisfaction. "I'm excited to start a new challenge at Eastern and look forward to working with the team to further develop their extensive Customs Brokerage services," Ramirez explained.
With a solid CHB department already in place, Eastern was poised to expand even further when circumstances all came together - the right timing and the right person. "Carla is a perfect fit for the level of service that we're dedicated to providing," explained Eric Wagner, president and founder of Eastern Shipping Worldwide.
As Ramirez settles into her new role, she expressed her enthusiasm for being part of the Eastern team, "My entire career has been spent supporting the customs brokerage industry and I look forward to bringing that knowledge to this new opportunity."