EASTERN IMPACT
Sharing a Meal with "Boxes of Hope" & "Drive Thru Dinners" Fills the Body & Soul
mayo 15, 2020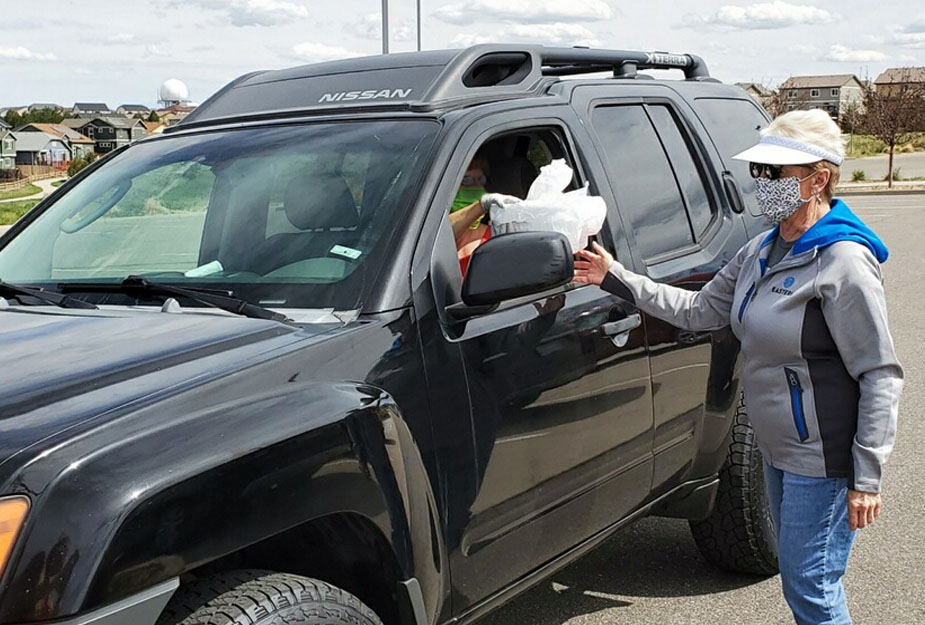 Helping her community during the Covid-19 pandemic, Mavis Gaillour greets a line of cars that arrive for the "Drive-Thru Dinners" program in Aurora, Colorado. Mavis and her fellow volunteers pass out free meals to residents in need every day throughout the month of May.
When the community comes together, bringing shared interests and a common purpose, it's a feeling that can actually give a person goosebumps. The synergy of an entire team pointed in the same direction, with each person doing their part to help one another in support of a cause greater than themselves…well, it can be downright inspiring.
As communities everywhere find ways to help each other get through the strains of Covid-19, locals in Aurora, Colorado are stepping up to create some inspired moments of their own. Among the ensemble of area residents is Eastern's, Mavis Gaillour. Mavis manages Eastern's U.S. account relationships throughout the western region. Her home is in Colorado where some of her neighbors have fallen on hard times.
Boxes of Hope is one way that Mavis and her fellow volunteers are delivering hope to those who have been affected by COVID-19. Organized locally through the community church, Boxes of Hope provides essential supplies specifically for those affected by the Coronavirus pandemic such as illness, quarantine, or unemployment. Each box is uniquely assembled based on the needs of the family and usually includes food, snacks, cleaning products, and more.
"We personally deliver the Boxes of Hope," Mavis explains. "But because of Covid-19, we don't interact with the recipients. We simply leave the delivery at the family's front door. Even though we don't engage with them directly, they often share their feedback later about how appreciative they were and grateful for what they received."
The City of Aurora has also partnered with the Colorado Restaurant Response, Highpoint Church, and Stanley Marketplace to create a program called Drive-Thru Dinners. The program has provided complimentary dinner to those in need 7-days-a-week since April. Meals are cooked and packaged at a commercial kitchen. Then every day, anyone in need is welcome and Mavis is there to pass out the meals.
So far, the combined programs have helped more than 300 families. By the end of May, thousands of meals will have been served to those in the Aurora community.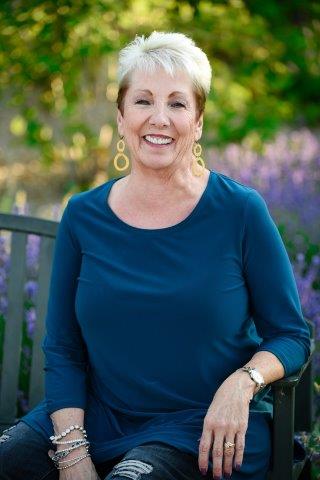 "It's been difficult to watch the struggles," Mavis admits, "but at least our community sticks together. I feel very honored to give back to the community I live in."
More cars pull into the drive-thru lane to pick up their dinner; Mavis gives an inviting nod and waves for them to pull forward. Despite the face mask she wears for protection, Mavis conveys a reassuring welcome to each new arrival. She steps up to greet the subdued passengers - and within moments – everyone is smiling and laughing. A humble scene of joyful sharing. Yup, that's Mavis. The hostess with the most-est!
As the final cars drive away for the night, Mavis shares one final thought: "Volunteering for this kind of thing helps all of us focus on the light – not the tunnel."
To support this cause like Mavis, learn more about how to donate or volunteer for the "Drive-Thru-Dinners" or for the "Boxes of Hope" effort.
To learn more about "Boxes of Hope".
—————
Each story in our "Eastern Impact" series spotlights ways in which Eastern team members try to improve our world — hopefully to make it a kinder and happier place — either by engaging with in their community or actively supporting important causes. Whether it's their daily work at Eastern, or their individual interests, side hustles, hobbies, or passion projects, our team is constantly on the move.