Eastern News
Eastern Shipping Worldwide expands in the U.S.
April 18, 2022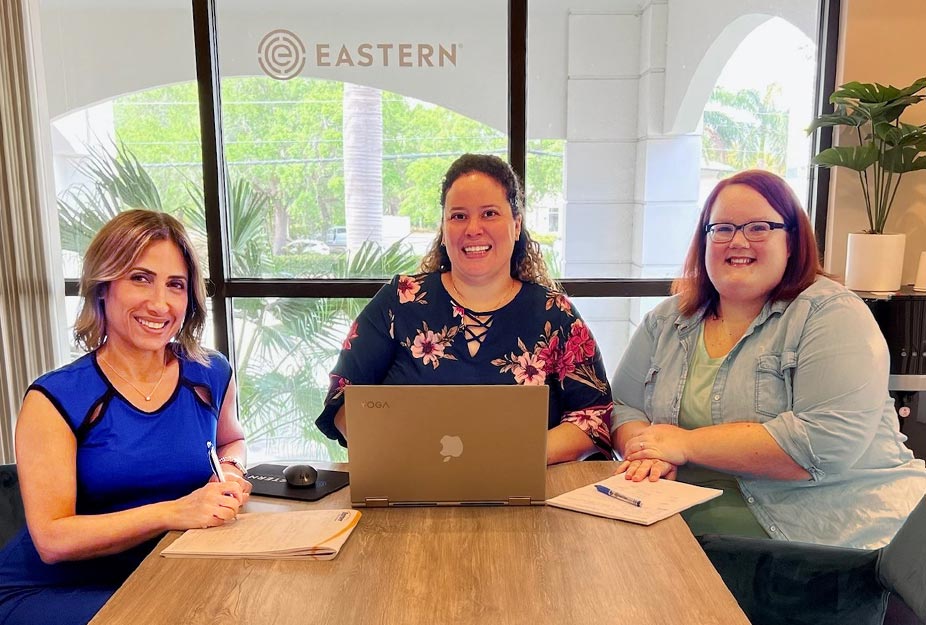 Eastern CHB office personnel (from left to right) Dana Martinez, Carla Ramirez, and Sara Mirowski
Eastern is proud to announce the opening of its newest office location in Ft. Myers, Florida. This expansion assimilates Eastern's CHB division into one office.
Eastern's continued growth within the U.S. speaks to the strength of the services it provides. The recent, unprecedented chaos in the international supply chain industry has created a perfect opportunity for Eastern to continue providing excellent support to its existing customers while also expanding its base. Eastern continues to push the envelope and develop industry-leading service solutions.
Carla Ramirez, LCB leads the Ft. Myers office and Eastern's expansion to South Florida. As the Manager of Customs Entry Solutions at Eastern, Carla leads a team of professionally qualified entry writers. Carla emphasizes the importance of bringing the entry team together:
"Having us all under one roof will allow for more continuity in our workflow processes and help us to be even more aligned with our prioritization of optimum communication. I am so excited to be part of Eastern's continued growth!"
For inquiries concerning Eastern's CHB services, please contact your account representative or entry@EasternWorldwide.com.
Ft. Myers, Florida contact information:
Eastern CHB, LLC
1500 Colonial Boulevard, Suite 230
Fort Myers, FL 33907 USA
Tel: 1.239.985.9215
E-mail: entry@easternworldwide.com