Eastern News
Eastern Shipping Worldwide, Inc. Sponsors Champion Surfer, Izzi Gomez
April 14, 2023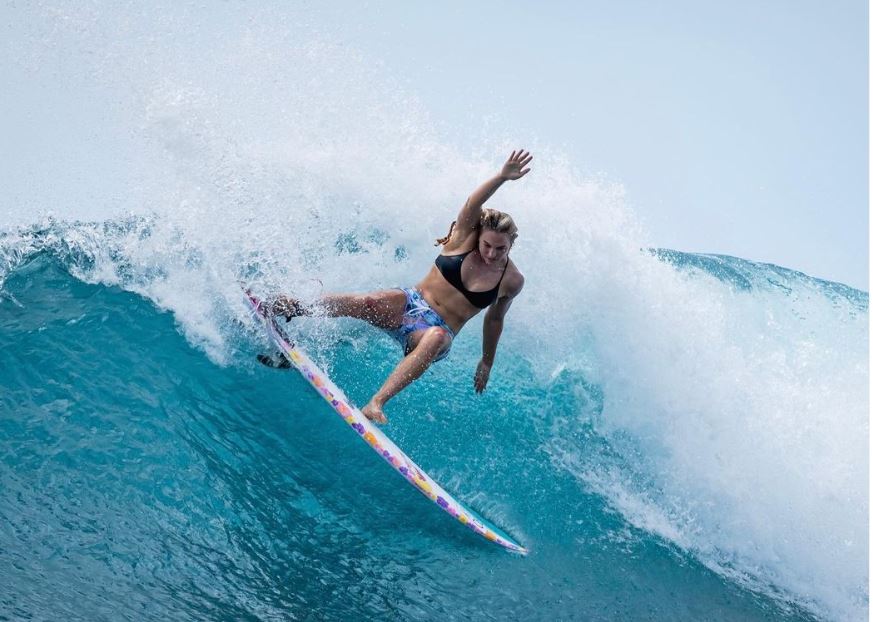 FOR IMMEDIATE RELEASE
Wood Dale, Illinois, April 12, 2023 – Eastern Shipping Worldwide, Inc., a world-class logistics provider and partner, is excited to announce a one-year sponsorship agreement with World Champion SUP and Big Wave surfer, Izzi Gomez. Izzi will serve as the brand ambassador for Eastern, a global freight forwarding company that values accuracy, relationships and a results-driven approach.
"We are excited to partner with Izzi Gomez to support both her excellence in surfing, as well as her passion, dedication, and commitment to the sport, which aligns with Eastern's core values," said CEO & President of Eastern, Eric Wagner. "Izzi's influence will have a great impact not only to surfing fans and aspiring athletes, but to all others who are driven and committed to their passion."
"I'm super excited to start my partnership with Eastern!" exclaimed Izzi. "I really love how passionate Eric Wagner is about helping athletes and creating opportunities where he can. He's such a nice guy and he and his team have been a pleasure to work with. Surfing is a whole new endeavor for Eastern and I'm happy to be a part of this new journey. I hope through our success together, there will be even more opportunities for Eastern to expand within sports!"
About Eastern
Eastern Shipping Worldwide, Inc. is a customer-centric, global freight forwarder with eight offices on three continents. Founded in 2001, Eastern Shipping Worldwide has grown rapidly because of its solid reputation for data-driven accuracy, and a consultative approach to build a global network and trusted partnerships in various industries. Eastern values, its long-term relationships with its partners and clients, resulting in an impeccable 98% customer retention rate.
About Izzi Gomez
Izzi Gomez is a well-accomplished champion surfer at the age of 23. From stand-up paddle surfing to the big waves, Izzi's versatility allowed her to excel and dominate at various competition levels. At 14, she won her first SUP Surfing World Tour event. She continued to dominate the SUP surfing world over the next 6 years, winning five world titles. With a burning desire for more challenge and a sense of accomplishment, Izzi transitioned into big wave surfing and has excelled in several QS competitions. Looking ahead, Izzi has her eyes set on the 2024 Olympics surf event, which will take place in Tahiti. In preparation for the Olympics, and in her pursuit to achieve excellence, Izzi trains mentally and physically year-round, even earning this year's Best Tow for Red Bull's Magnitude Big Wave contest.
_____________________________________________________________
Media Contact (Sponsor)
Kate Burt Director of Marketing
kburt@easternworldwide.com
847-981-1081
easternworldwide.com
Wood Dale, IL 60191
Media Contact (Sponsored)
Christine Reppa Sports Agent
hello@reppaathletemgmt.com
https://www.teamreppa.com/

Izzi Gomez
Instagram
World Surf League Surfer Bio
Facebook
Tiktok