Eastern News
Eastern Shipping Worldwide Welcomes Mayra Tang as Controller for Global Operations
February 8, 2023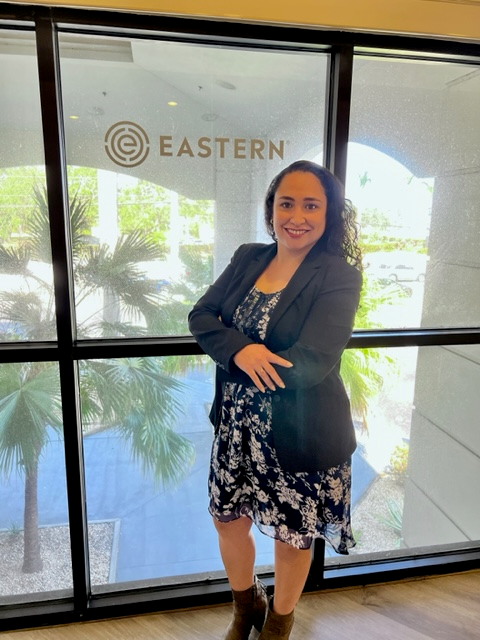 Eastern continues its team expansion, adding Mayra Tang to lead Global Accounting & International Finance.
Eastern Shipping Worldwide is excited to welcome Mayra Tang as the company's Controller for Eastern's Global Accounting and Finance division. Mayra joins the team at the Fort Myers, FL location to oversee the financial operations of eight Eastern offices located in US, Germany, and China.

Mayra has always been passionate about numbers. She has a Bachelor's Degree in Business Administration from AGM University - South Florida and is on track to receive her MBA in May 2023 from the same institution. Mayra also brings years of experience in managerial and financial accounting, as well as customer service from the hospitality industry. Her skills and expertise will be an added asset to Eastern's customer-centric culture, vision, and organizational goals.

When Mayra isn't working, she enjoys spending time with her family, tending to her chickens, and playing/watching sports. "I really love the environment and culture that Eastern has," Mayra observed after meeting the Eastern Team at the headquarters in Wood Dale, IL. "Eric (President & CEO) makes everyone feel welcomed and appreciated. His passion for customer service and accuracy reflects on each and every member of the Eastern Team. I truly admire his charity work and vision for the company. I am excited to be a part of the Eastern Team and am willing to do whatever it takes to support and promote Eastern's vision, principles, and organizational goals," she added.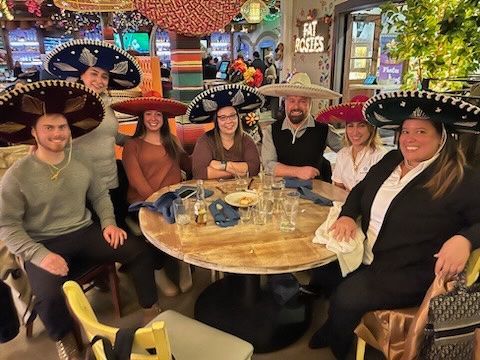 Eastern Shipping Worldwide's Chicago & Fort Myers Team
welcome Mayra Tang with a company dinner at Schaumburg, IL.