Eastern News
Eastern Swings for a Better Future with Junior Achievement
June 7, 2023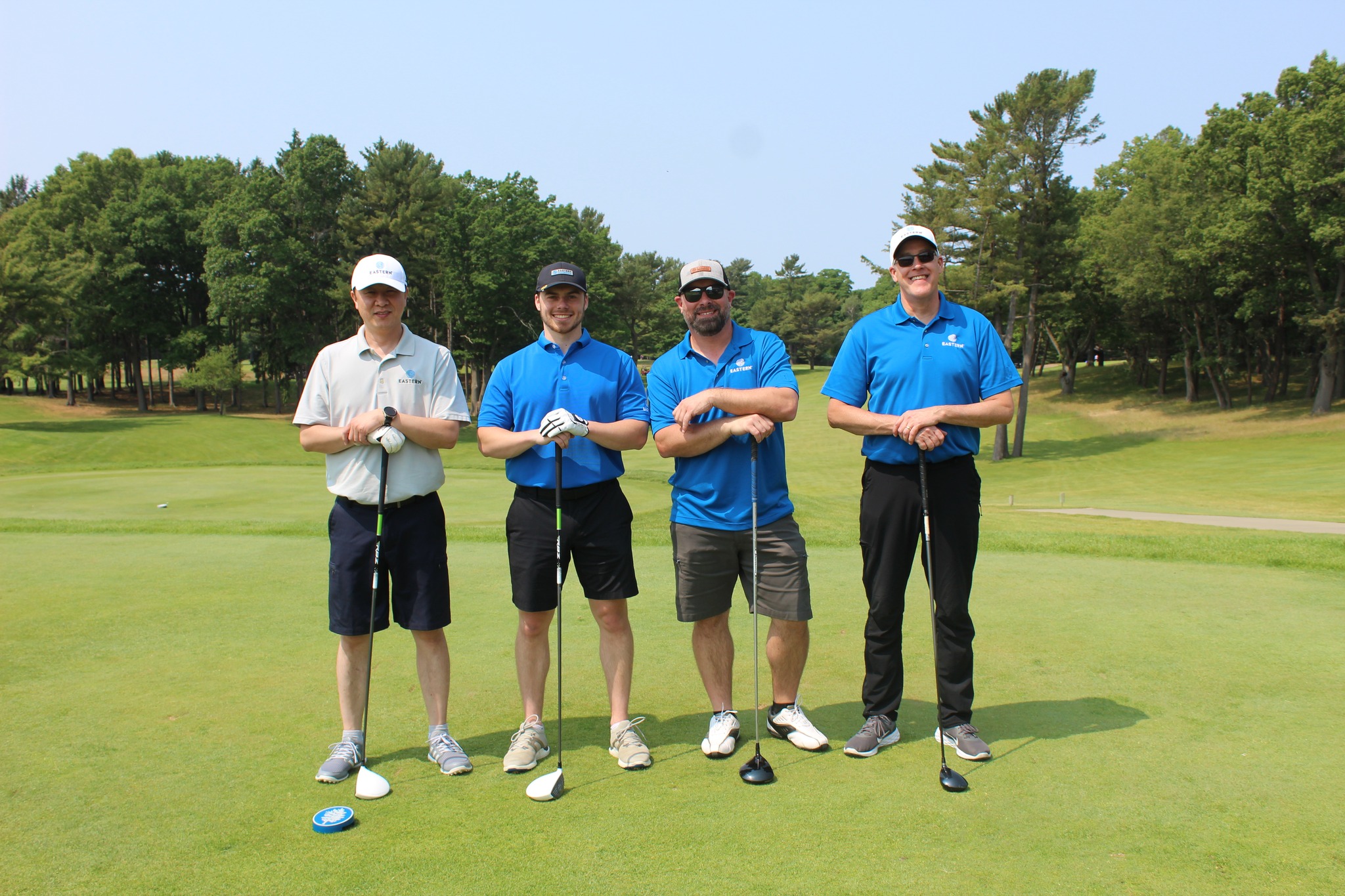 Team Eastern (L-R): Sean Kwon, Jack Wagner, Rick Bloniarz, Dave Cooper
What do golf, fundraising, and youth empowerment have in common? They are all part of the 24th Annual Junior Achievement Lakeshore Golf Scramble, a spectacular event that Eastern Shipping Worldwide, Inc. was honored to sponsor and participate in.
On June 5th, 2023, golfers and fundraisers gathered at the scenic Muskegon Country Club for the 24th Annual Junior Achievement Lakeshore Golf Scramble. The event, hosted by Junior Achievement of the Michigan Great Lakes, Inc., was a spectacular occasion that combined fun, competition, and philanthropy. The weather was perfect for a day of golfing and giving back to the community. Among the sponsors and participants was Eastern, an industry-leading freight forwarder, that supports Junior Achievement's mission to inspire and prepare young people to succeed in a global economy.
The event was a perfect blend of enjoyment and purpose. The participants had a blast playing an 18-hole scramble, competing for amazing prizes, bidding on exciting silent auctions, and indulging in delicious food. More importantly, they raised funds and awareness for Junior Achievement's programs that teach work-readiness, entrepreneurship, and financial literacy skills to children through experiential learning.
Eastern's team consisted of Sean Kwon, Jack Wagner, Dave Cooper, and Rick Bloniarz. These four outstanding individuals represented Eastern's values of excellence, integrity, and innovation. They also demonstrated their commitment to invest in the future of the children and the community.
Sarah Caldwell, the Director of Development for Junior Achievement of the Michigan Great Lakes, was pleased with the event's outcome as well. "Together, we raised over $80,000 for JA programs – thank you for making this possible!" she exclaimed.
Junior Achievement's impact is not only local but also global. In fact, Junior Achievement Worldwide has been nominated for the prestigious 2023 Nobel Peace Prize for its work in empowering and educating young people around the world. This nomination is a testament to the importance and relevance of their mission in today's society.
"Eastern is proud to be a part of this mission, and to support organizations like Junior Achievement that share our vision of creating a better world for our children," states Eric Wagner, President and CEO of Eastern. "We whole-heartedly agree with Junior Achievement's belief that by nurturing our children's potential and providing them with opportunities, we can help them succeed in a fast-changing global economy," he explained.
Eastern congratulates Junior Achievement's 24th Annual Lakeshore Golf Scramble on its success and looks forward to continuing its partnership with Junior Achievement in the future. Together, Eastern and Junior Achievement of the Michigan Great Lakes can make a positive difference in their communities and beyond.
Learn more about Junior Achievement of the Michigan Great Lakes or take a closer look at the variety of JA programs!